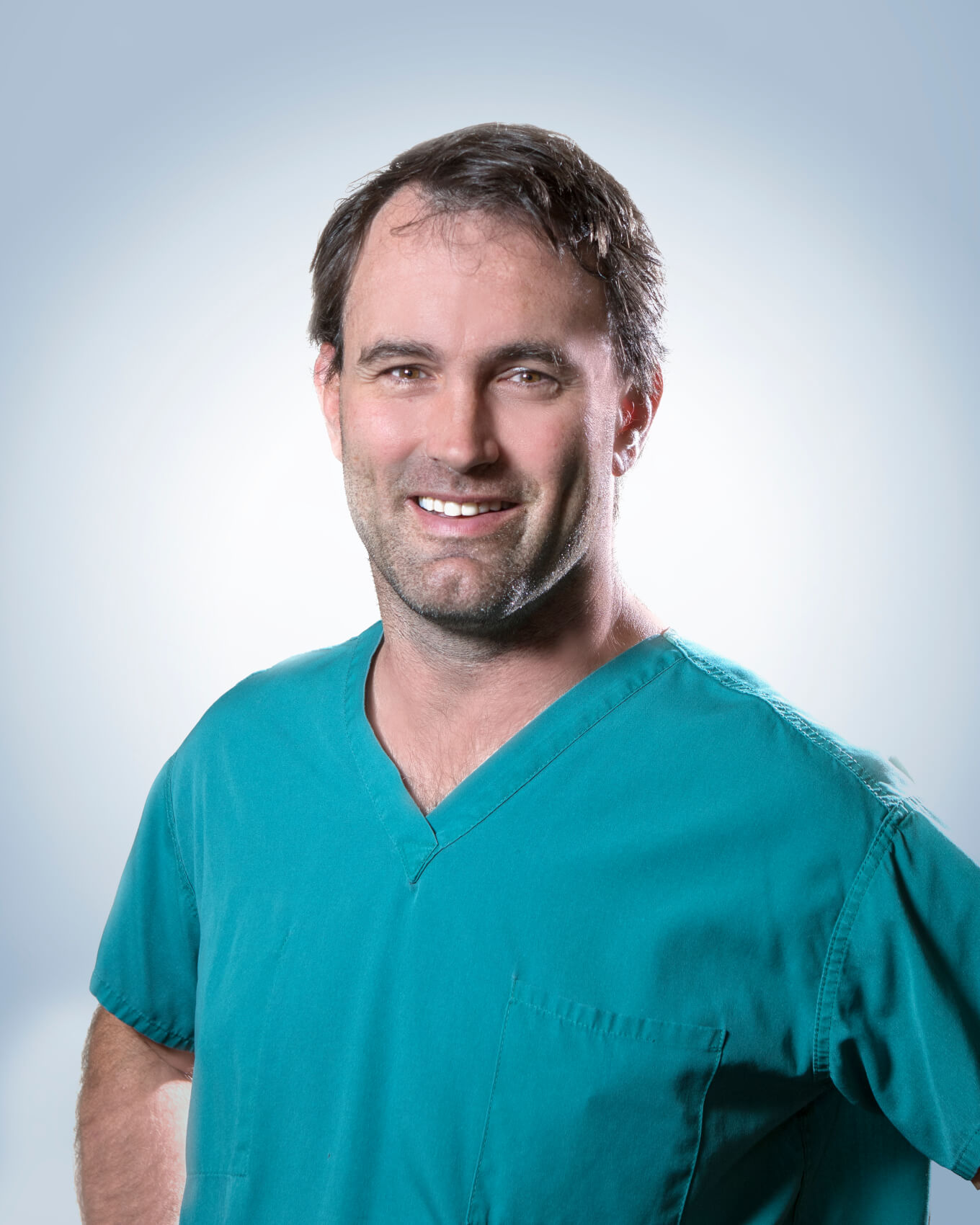 Diplomate of American Board of Orthopaedic Surgery
Sports Medicine Fellowship
Foot and Ankle Fellowship
Phone: (307) 578-1955
Toll free: (866) 414-1955
Additional Memberships & Qualifications

Fellowship in Sports Medicine and Arthroscopy
Fellowship in Orthopaedic Oncology and Joint Replacement
Fellowship in Orthopaedic Foot and Ankle Surgery
Bio
Dr. Mark Ryzewicz is a Board-Certified, double-Fellowship trained surgeon who has been bringing successful surgical care to patients full time since 2008. He brings his world-class training to the Bighorn Medical Center to continue the practice's tradition of offering the Bighorn Basin the highest level of orthopedic care.
Dr. Ryzewicz fell in love with Wyoming as a cattle ranch worker during college summers and for two years after college, which is why he and his family have decided to make Wyoming, and specifically Cody, their lifetime home.
"There's something about Wyoming and its people that has made my family and I want to call it our lifelong home," shares Dr. Ryzewicz. "I've studied and practiced medicine all over the world, and I am honored and humbled to bring my experience and knowledge to the people of the Bighorn Basin."
After graduating from Vanderbilt University School of Medicine, Dr. Ryzewicz completed his residency at the University of Colorado Department of Orthopaedic Surgery, serving as Chief Resident his final year. During residency, Dr. Ryzewicz also had the distinction of scoring No. 1 in the nation of all medical residents on the OITE (Orthopaedic In-Training Examination) test. 
Dr. Ryzewicz completed a Fellowship in Sports Medicine and Arthroscopy at the NYU Hospital for Joint Diseases. Dr. Ryzewicz then completed a Fellowship in Orthopaedic Foot and Ankle Surgery at the Mt. Sinai Medical Center in New York City. Dr. Ryzewicz also spent two months overseas in Brisbane, Australia, studying Oncology and Joint Replacement at the Wesley Hospital.
A Wyoming Medical License holder since 2009, Dr. Ryzewicz became Board Certified in 2013 by the American Board of Orthopaedic Surgery. He is a Fellow of the American Academy of Orthopaedic Surgeons as well as a Member of the American Orthopaedic Foot and Ankle Society (AOFAS).
His interest and relationship to sports health began as an undergraduate at Stanford University, where he served for four years as a letterman on two Division One Varsity sports teams: The Stanford University Football team and the Stanford University Wrestling team. As a wrestler, Ryzewicz was a place winner at the Pacific-10 conference wrestling tournament.
A rigorous intellectual, Dr. Ryzewicz considers himself a lifelong student of evolving and cutting edge medicine. He contributes to the field as he continues to give presentations to his colleagues, and has already given 14 in his career. Additionally, he has been published 10 times in professional orthopedic journals, including the British and American Journals of Bone and Joint Surgery.
In addition to being an accomplished cowboy/horseman from his cattle ranching days, Dr. Ryzewicz is drawn to the landscape of Wyoming as an avid fly-fisherman and hunter. He has served the areas of Wyoming, Montana and the Dakotas as a pheasant guide and general hunting guide.
"The folks here deserve the best level of orthopedic care in the world, and I have been trained and have worked hard to be able to give it to them," Dr. Ryzewicz says. "That highest standard of care, both personally and medically, remains my commitment."
Dr. Ryzewicz met his wife Betsy at Stanford University, and she continues her work as a media producer working out of her Cody, Wyoming, office. The couple and their two young children – daughter Molly and son Luke – have called Wyoming home since 2011, and they are proud and overjoyed to settle in the beautiful Bighorn Basin as their home.
Dr. Ryzewicz' teenage daughter, Andrea, lives with her mother in Denmark, and she joins the family every holiday and summer she can, rounding out their close-knit family. Andrea also has come to love the Wyoming landscape.
"There is literally no place on earth that I would rather work and live," Dr. Ryzewicz emphasizes. "Everything about the Bighorn Basin feels like home to me, and nothing makes me happier professionally than seeing folks get and stay healthy in this beautiful land of ours. It is a privilege to bring my experience, training, and knowledge, which I seek to increase every day, to serve here as an orthopedic surgeon, and it is a privilege I will never take for granted."
He continues: "My esteemed colleagues at Bighorn Medical Center have started the tradition of the best care possible, and it is my joy and honor to work alongside them."
Dr. Ryzewicz's Specialties
Ankle Fusions & Reconstructions
Revisions and Replacements of Hips & Knees
Shoulder Surgeries
Foot Surgeries (Hammer Toe Corrections, Bunionectomy, Plantar Fascitis)
Steroid Injections to Feet, Knees & Hips
Hand and Wrist Surgeries such as Carpal Tunnel Release
Knee Scopes & Repairs
Joint Replacement
Sports Medicine
Any Fractures