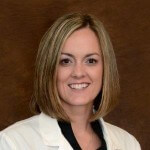 Board-Certified in Internal Medicine
Phone: (307) 578-1955
Toll free: (866) 414-1955
Full CV
Additional Memberships & Qualifications

American Board of Internal Medicine Board Certified
CDL Certified Medical Examiner
Documentation Co-Chair on EHR Committee at West Park Hospital
Medicine/ICU Committee at West Park Hospital
National Osteoporosis Foundation member
American College of Physicians Member
Bio
Dr. Rachael Bracke brings a new depth of care to Bighorn Medical Center, joining the practice as its first internal medicine doctor.
Her major roles include continued care of internal medicine patients, perioperative medical care and osteoporosis treatment
"The surgeons [at BMC] have a vision for medicine in this community that lacks in other places," says Dr. Bracke. "They have the foresight to see where medicine is going and how to improve patient care – to continue to grow, and to continue to take more exceptional care of their patients."
"Having an internal medicine doctor part of the team at Bighorn Medical Center aids in improvement of overall patient care. Perioperative medicine is important and it's going to streamline the patient care process for the future," she continues.
Dr. Bracke, who was always good in science and liked interacting with people, graduated from Iowa State with Bachelor's Degrees in Biology and Psychology. She then received her Doctor of Medicine from the University of Health Sciences Center in Denver. She completed her postgraduate training – internship and residency –  at the University of Alabama in Birmingham.
Growing up in Dillon, Montana, Dr. Bracke remembers the relationship she had with her family doctor from the time he delivered her to the time she was in medical school.
"There's something to knowing a patient through their whole life and really knowing about the person and knowing how to change their care," says Dr. Bracke. "Being in a small town and having that relationship to the community has always interested me."
Dr. Bracke and her husband, Dr. Luke Bracke – an anesthesiologist, found the small town environment they sought when they moved to Cody in 2012. Since arriving, Dr. Bracke has worked on the internal medicine medical staff at West Park Hospital and has been very impressed by Cody's medical community.
"It's tremendous to have this many specialty providers in a town like Cody – it's not heard of," she says. "I can't think of another area with a population 10,000 that has access to neurosurgery, cardiology, urology – all of these subspecialists in one area. There are a lot of much bigger cities that don't have doctors like we do here, and we have quality doctors."
Like many in the Cody medical community, Dr. Bracke realizes those who choose to practice here do so very consciously.
"You can find great jobs everywhere. It's about finding a job you morph to fit your life. We're able to do that in Cody," says Dr. Bracke. "People move to Cody because they love it and want to live here and do whatever they can to make their job right for them."
Dr. Bracke and her husband take advantage of the opportunities offered by the area when it comes to raising their two children.
"We go for bike rides to have ice cream, and go to the park, and go hiking," Dr. Bracke says. "Being able to go do things without spending 45 minutes in the car to do a simple thing is huge for us."
As a physician at Bighorn Medical Center, Dr. Bracke looks forward to implementing the practices she believes make a good caregiver.
"I just get to know people," says Dr. Bracke. "You can't take care of them without getting to know them."
At the end of the day, Dr. Bracke wants to meet patients where they're at. Her knowledge, skill and personability all combine to make that happen.
"Many patients haven't been to a doctor for decades, and now they'll come see me regularly without a fuss," says Dr. Bracke. "I'm easy to talk to, and I understand where people are coming from."
At BMC, Dr. Bracke's goals are straightforward.
"I am here to improve what I do, and to offer patients better and more efficient care."